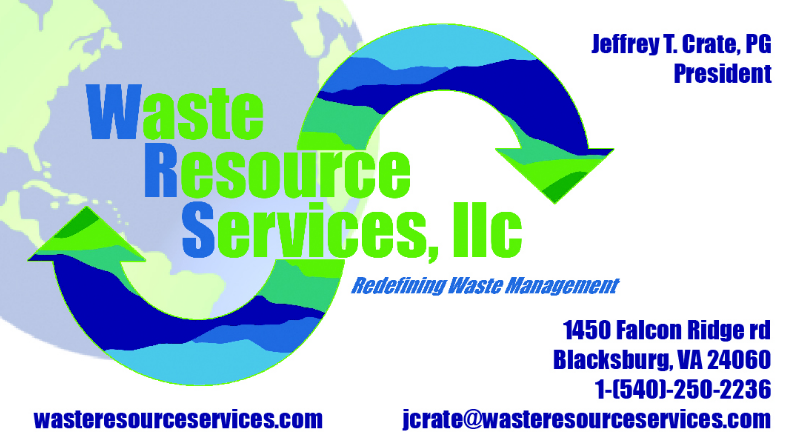 Mr. Crate is a practicing professional who has specialized in the management of industrial and municipal waste for over 38 years. He has been recognized as a leader in the field of waste management, and served as Vice President and Managing Principal / Partner at Draper Aden Associates, a regional Civil and Environmental Engineering firm for over 30 years. He has served as a Managing Principal, Project Manager, Project Engineer, and Hydrogeologist for environmental projects conducted for universities, local governments, industries, electric utilities and commercial companies throughout Virginia, as well as in 11 states and abroad.
Project involvement and/or management has encompassed the breadth of the solid waste management field, including planning, recycling, energy from waste, disposal facility design, leachate management, construction phase services, groundwater monitoring and remediation, landfill gas management and beneficial use, and renewable energy at waste disposal facilities. He is a frequent presenter for various trade organizations and elected bodies.
In 2012, Mr. Crate was awarded the National Governor's Special Award (NW&RA) for leadership and service in the field. In 2014 he was appointed by the Governor of Virginia to a 4-year term on the Virginia Waste Management Board.
Leadership Positions Held
National Waste & Recycling Association – Virginia Chapter Chairman and Board of Directors – recipient, National Governor's Special Award – 2012 Solid Waste Association of North America (Virginia Chapter) – Board of Directors; Groundwater Committee Chairman Southwest Virginia Solid Waste Management Association – President; Board of Directors; Legislative Liaison Draper Aden Associates (Civil and Environmental Engineering Consultancy) – Managing Principal / Partner; Vice President; Board of Directors Virginia Department of Environmental Quality – Technical Advisory Committee(s) – Solid Waste Management Regulations
Presentations and Publications
Solid Waste Association of North America – Multiple presentations at State and Regional Conferences, Training Programs ranging from renewable waste at solid waste facilities, to construction and facility remediation EPA International Solid Waste Symposium – Presenter on NIMBY to MAYBE – solid waste facility siting studies Tennessee Solid & Hazardous Waste Conference – Presenter on solid waste management facility siting processes and public participation Virginia Resources Authority – Presenter regarding solid waste management capital projects and representative costs Virginia Tech – Multiple lectures; solid waste management, environmental engineering undergraduate, graduate and continuing educations classes Virginia Review – Contributing Editor; waste management issues World Waste Magazine – Multiple articles relative to solid waste management covering planning to implementation of solid waste management systems Local Governments – Multiple project presentations and training programs relative to waste management
Representative Past and / or Present Clientele
International – Central America (for commercial company); Eastern Europe – 3rd party review of USAID draft solid waste management plan (for USAID contractor)
Local Governments (Cities, Towns, Counties, Regional Entities) – Over 200 ranging from small (25tpd) to large regional entities (over 3,000tpd), located in Virginia, North Carolina, Tennessee, West Virginia, and Alabama. Commercial and Industrial Sector – Small local C&D facilities, to large national companies; Utility Scale Electric Power Companies; Landfill gas companies both regional and national; Manufacturing Companies located in Virginia, Tennessee, Alabama, North Carolina, West Virginia, Indiana, and Missouri.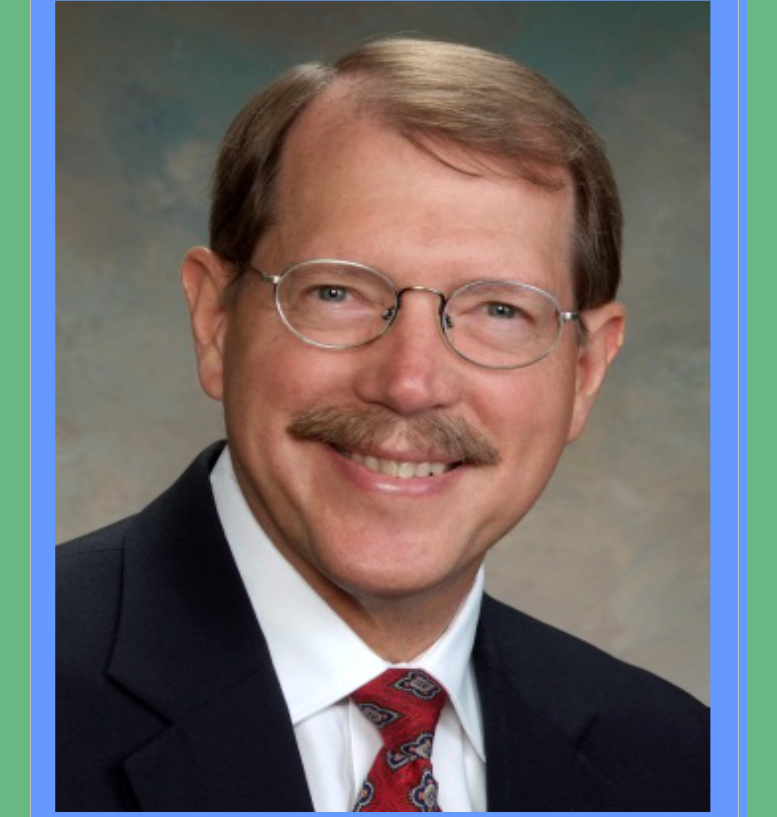 Education
B.S./Geology – Virginia Tech
M.S./Environmental Sciences and Engineering – Virginia Tech
Professional Experience
Current: Waste Resource Services, LLC – President
1982–2014: Draper Aden Associates, Blacksburg, VA – Principal, Vice President
1979–1982: Olver Inc., Blacksburg, VA
1977 – 1978: Virginia Tech (Antarctica Research Team)
Registration
Professional Geologist/Multiple States
Areas Of Focus
Staff augmentation
Public involvement and education
Recycling & material recovery
Landfill gas beneficial use
Landfill mining
Leachate management
Facility siting, design and permitting
Environmental monitoring
Corrective action
Construction services